or
owners manual Jeep Compass
owners manual Jeep Compass - year of production: 2017 - Jeep Compass II 2 Kezelesi utmutato HU
text version of content this owner's manual page
from owners manual to the vehicle Jeep Compass, year of production 2017
:
A AKÉZIKÖNYV Apáratlan oldalak szélein található grafikuselveszti uralmát a gépkocsi felett, akkor ez a T HASZNÁLATA címkék segítésével könnyedén azonosít-gépkocsi felborulhat, míg előfordulhat, hogy hatja az egyes fejezeteket. Néhány oldallalmásgépkocsik nem borulnak fel. Alapvető információk arrébb találja a fejezetek rendszerezését ésNe vegyen éles kanyarokat, ne végezzen a címkéken használt szimbólumok magya-hirtelen manővereket vagy más olyan nem Agépkocsi irányára vonatkozó utasításokatrázatát. A páros oldalakon emellett az adott (bal/jobb vagy előre/hátra) mindig a vezető-fejezet szöveges címe is mindig fel van tün-biztonságosvezetésiműveletet,amelymiatt ülésben tartózkodó utas szempontjából kelltetve.elvesztheti uralmát a gépkocsi felett. A gép- HASZNÁLAértelmezni.Az ettől eltérő esetekre vonatko-kocsi nem biztonságos működtetése ütkö- zóanspeciális jelzés található a szövegben.Szimbólumokzéshez, a gépkocsi felborulásához, illetve súlyos vagy halálos sérüléshez vezethet. A jelen Felhasználói kézikönyvben előfor-Agépkocsi egyes alkatrészein színes cím-Vezessen óvatosan és figyelmesen. duló ábrák csak példaként szolgálnak: ígykék találhatók, amelyek szimbólumai az előfordulhat,hogyaképekegyesrészeinemadott alkatrész használatakor betartandó egyeznek a gépkocsi tényleges elrendezé-óvintézkedéseket jelzik. sével. FIGYELMEZTETÉS KÉZIKÖNYVTovábbá a Felhasználói kézikönyv összeál-FELBORULÁSRA A lításakorabalkormányosgépkocsikatvettük alapul, ezért előfordulhat, hogy a jobbkor-A haszongépjárműveknek jelentősen na-Felborulásra figyelmeztető címke mányos gépkocsik esetén egyes kezelő-gyobbafelborulásiaránya,mintatöbbigép- szervek elhelyezkedése nem felel meg pon-járműtípusnak. Ez a gépkocsi magasabbAvezetőoldali és utasoldali biztonsági övek tosan az útmutatóban szereplő ábráknak.hasmagassággal és magasabb súlyponttalnemhasználataasúlyosvagyhalálossérü- Aszükséges információkat tartalmazó feje-rendelkezik,mintsokszemélygépjármű.En-lésekfőoka.Felborulásosbalesetnélsokkal zet azonosításához használja a jelen Fel-nek köszönhetően jobban teljesít számosnagyobb eséllyel szenved halálos sérülést használói kézikönyv végén található tárgy-terepen. A nem biztonságos vezetés miattaz a személy, aki nem volt becsatolva, mint mutatót. könnyen elvesztheti uralmát bármilyen gép-az, aki használta a biztonsági övét. Mindig jármű felett. A magasabb súlypont miatt, hacsatolja be biztonsági övét 2

Download PDF
Click here to download a pdf file with an instruction manual for Jeep Compass
year of production from: 2017

Do you prefer pdf format?
Find out how to download
Enter the code to download PDF file:
All pages in one PDF file!

How to get the code?
It's very simple! Just pay through a secure PayPal payment.
It will take no longer than a few minutes.
You will receive the code immediately after payment.
The code will be displayed on the screen and will be sent to you by e-mail address.

---
: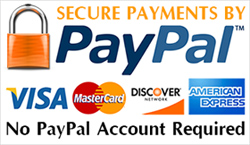 Jeep Compass II 2 Kezelesi utmutato
pages 1 - 7
Jeep Compass II 2 Kezelesi utmutato
page 4 / 396
this site is maintained by advertising - for view instructions, turn off ad blocking in your browser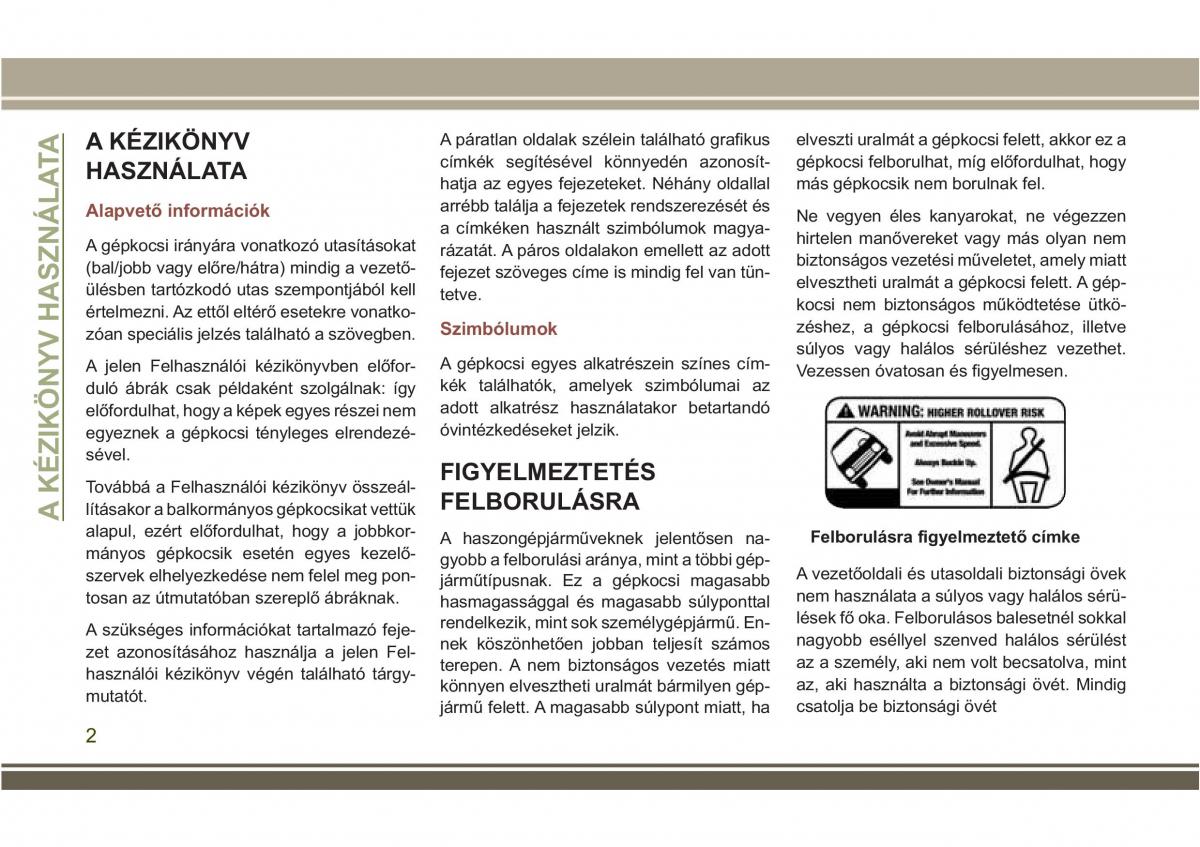 Download PDF
Other available language versions of this manual: