or
owners manual Jeep Compass
owners manual Jeep Compass - year of production: 2017 - Jeep Compass II 2 Kezelesi utmutato HU
Document:
pdf
(6.22 MB) 396 pages
all ratings: 0
average rating: 5
text version of content this owner's manual page
from owners manual to the vehicle Jeep Compass, year of production 2017
:
Távolsági/tompított fényszóróABLAKTÖRLŐKÉS ELEKTROMOSNAPFÉNYTETŐ—HA kapcsolója .37 RÉSZEAFELSZERELTSÉGNEK . . .57 ABLAKMOSÓK.41 Fénykürt 38 Nyitás 57 Első ablaktörlők 41 Automata fényszóró — Ha része aEsőérzékelős ablaktörlők — ha része aZárás 58 felszereltségnek .38 felszereltségnekSzélrezgés.42 58 Automatikus távolságifényszóró- Elektromos árnyékoló 58 Hátsó ablaktörlő43 szabályozás – ha része a AKLÍMABERENDEZÉSKEZELŐ- Becsípődésvédelem .59 felszereltségnek .38 Atetőablak karbantartása 60 Bekapcsolva hagyott fényszóróra valóSZERVEI .43 Érintőképernyős klímavezérlésMOTORHÁZTETŐ .60 MEGISMERÉSEfigyelmeztetés38 áttekintése .43 Első és hátsó ködlámpák – ha része a Amotorháztető felnyitása 60 Automatikus hőmérséklet-szabályozásAmotorháztető lezárása.60 felszereltségnek .38 (ATC) — ha része a felszereltségnek. . .51 Irányjelzők .39 CSOMAGTÉRAJTÓ 61 Üzemeltetési tanácsok52 Sávváltást segítő funkció 39 Nyitás 61 Fényszórómagasság-beállító rendszer —ABLAKOK 55 Lezárás .61 ha része a felszereltségnek 39 Elektromosan nyitható csomagtérajtó – ha GÉPKOCSI Elektromos ablakemelő kapcsolók.55 Akkumulátortakarékos funkció .40 része a felszereltségnek 61 A Automatikus leeresztés funkció 55 Acsomagtér jellemzői 64 BELSŐVILÁGÍTÁS 40 Automatikus felhúzás funkció becsípődésgátlóval .55 BELSŐFELSZERELTSÉG .66 Belső világítás.40 Automatikus felhúzás visszaállítása56 Tápaljzatok 66 Ablakreteszelő kapcsoló.56 Elektromos inverter — ha része a Szélrezgés .felszereltségnek6856 12

Download PDF
Click here to download a pdf file with an instruction manual for Jeep Compass
year of production from: 2017

Do you prefer pdf format?
Find out how to download
Enter the code to download PDF file:
All pages in one PDF file!

How to get the code?
It's very simple! Just pay through a secure PayPal payment.
It will take no longer than a few minutes.
You will receive the code immediately after payment.
The code will be displayed on the screen and will be sent to you by e-mail address.

---
: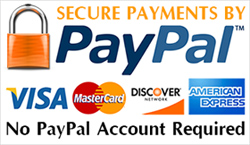 Jeep Compass II 2 Kezelesi utmutato
pages 11 - 17
Jeep Compass II 2 Kezelesi utmutato
page 14 / 396
this site is maintained by advertising - for view instructions, turn off ad blocking in your browser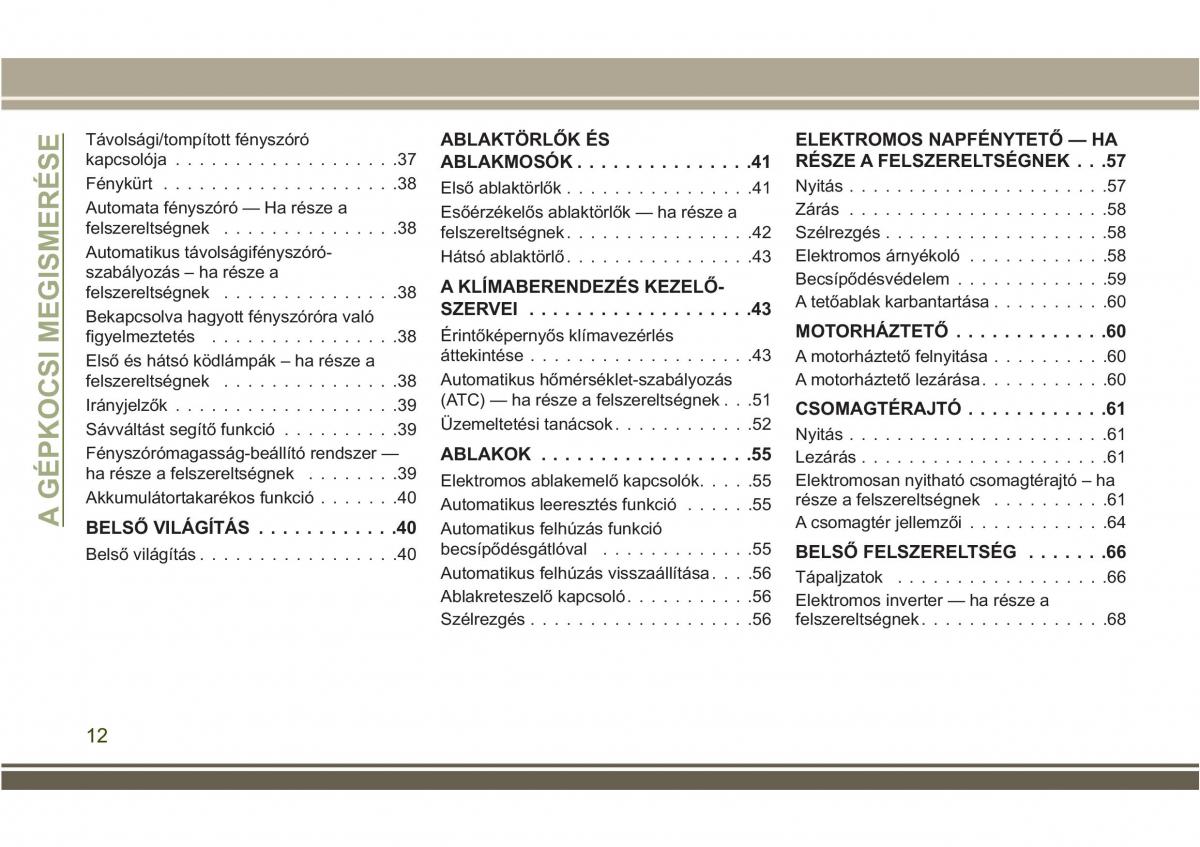 Download PDF
Other available language versions of this manual: