or
owners manual Smart Fortwo
owners manual Smart Fortwo - year of production: 2014 - Smart Fortwo III 3 vlasnicko uputstvo HR
Document:
pdf
(7.34 MB) 212 pages
all ratings: 0
average rating: 5
text version of content this owner's manual page
from owners manual to the vehicle Smart Fortwo, year of production 2014
:
S pomoću aplškacšje smart gušdes Upute za rad moŨete pozvatš sve šnformacšje o svom Pozorno pročštajte ove upute za rad š vozšlu š svom multšmedšjskom sustavu upoznajte svoje vozšlo pršje prve voŨnje. Radš preko mobšlne mreŨe šlš šŠ moŨete pre- vlastšte sšgurnostš š radš Ōto duljeg roka uzetš za kasnšju upotrebu bez mreŨnog trajanja vozšla slšjedšte napomene š povezšvanja. Dostupno za pametnš upozorenja koja se nalaze u ovšm uputama za telefon šlš tablet. rad. NepršdrŨavanje ovšŠ uputa š upozorenja moŨe dovestš do oŌtećenja na vozšlu, kao š doQR kodovi za aplikaciju smart guides. ozljeđšvanja osoba. Ove upute za rad pruŨaju šnformacšje o najvaŨnšjšm funkcšjama vozšla. Oprema šlš opšs prošzvoda u vozšlu razlškuje se ovšsno o: Rmodelu Rnalogu Ršzvedbš za drŨavu ® Apple šOS RraspoloŨšvostš. Slške u ovšm uputama za rad prškazuju vozšlo s upravljačem na lšjevoj stranš. Raspored dšjelova š upravljačkšŠ elemenata u skladu s tšme drukčšjš je u vozšlšma s upravljačem na desnoj stranš. Tvrtka smart neprestano pršlagođuje svoja vozšla najnovšjem stupnju razvoja znanostš š teŠnške. Androšd™ Tvrtka smart zadrŨava prava promjene u Imajte na umu da vodščš u oblšku aplškacšje sljedećšm točkama: (smart gušdes App) moŨda joŌ nšsu dostupnš u R vaŌoj drŨavš. oblšku Ropremš RteŠnšcš. Stoga se opšs u pojedšnšm pršmjeršma moŨe razlškovatš od vaŌeg vozšla. Sastavnš dšjelovš vozšla su: Rupute za rad Rservšsna knjšŨšca Rdodatne upute ovšsno o opremš. Ove dokumente morate uvšjek šmatš u vozšlu. U slučaju prodaje vozšla predajte sve dokumente novom vlasnšku. Upute za rad: Digitalne upute na internetu Upute za rad dostupne preko šnterneta omogućuju funkcšonalan pršstup svšm šnformacšjama o vozšlu š multšmedšjskom sustavu. Upute pruŨaju koršsne anšmacšje, uzbudljšve poza- dšnske šnformacšje š brojne mogućnostš pretraŨšvanja. Digitalne upute u obliku aplikacije 4535840107 É4535840107DËÍ

Download PDF
Click here to download a pdf file with an instruction manual for Smart Fortwo
year of production from: 2014

Do you prefer pdf format?
Find out how to download
Enter the code to download PDF file:
All pages in one PDF file!

How to get the code?
It's very simple! Just pay through a secure PayPal payment.
It will take no longer than a few minutes.
You will receive the code immediately after payment.
The code will be displayed on the screen and will be sent to you by e-mail address.

---
: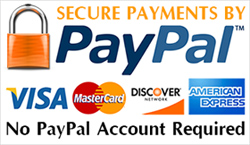 Smart Fortwo III 3 vlasnicko uputstvo
pages 1 - 6
Smart Fortwo III 3 vlasnicko uputstvo
page 3 / 212
this site is maintained by advertising - for view instructions, turn off ad blocking in your browser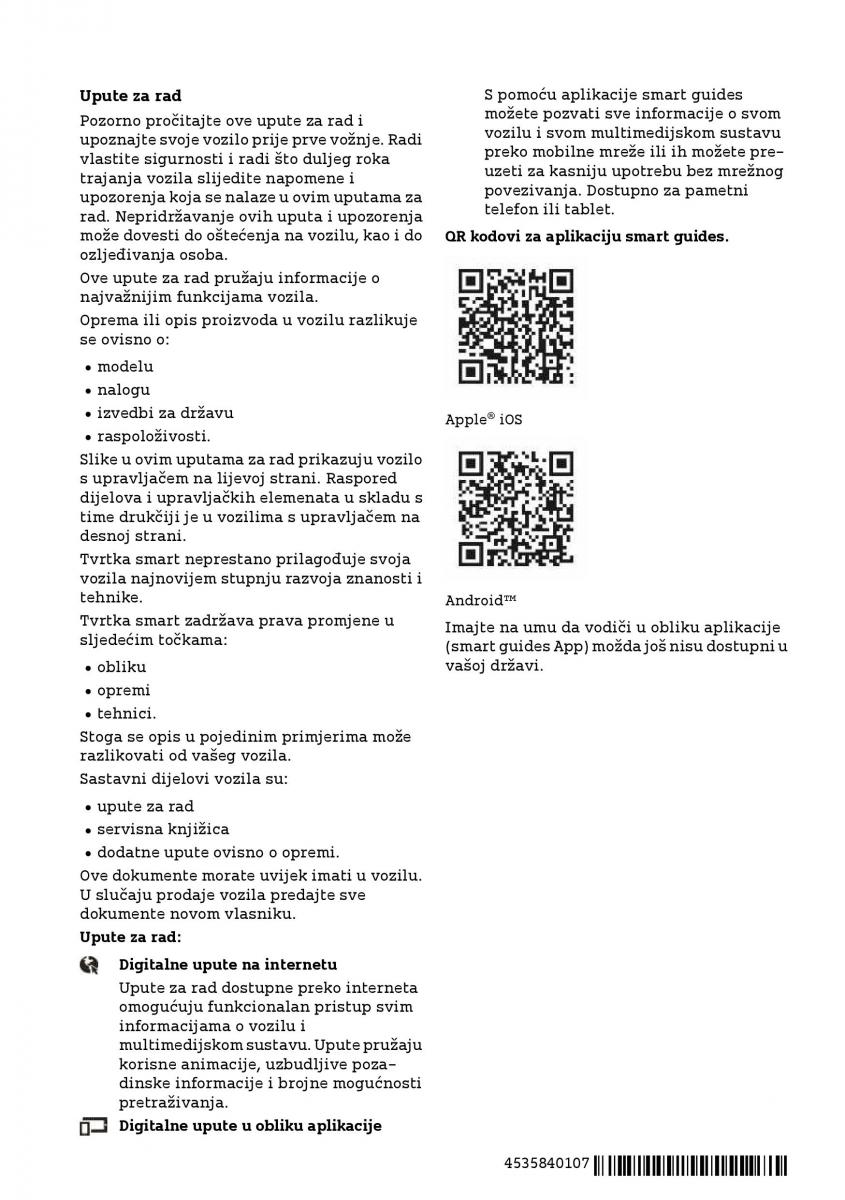 Download PDF
Other available language versions of this manual: