or
owners manual Infiniti Q50
owners manual Infiniti Q50 - year of production: 2013 - Infiniti Q50 manuel du proprietaire FR
Document:
pdf
(3.18 MB) 458 pages
all ratings: 0
average rating: 5
text version of content this owner's manual page
from owners manual to the vehicle Infiniti Q50, year of production 2013
:
. 6UJMJTF[ 506+0634 MFT FT DFJOUVS EF T¦ 03426& - 7064 -*4&; $& ."/6&- DJTFT FU ® KPVS FSOBOU DPOD WPUSF W¦IJDVMF DVSJU¦ FU MFT EJTQPTJUJGT EF FOVF SFU QPVS F $ NBOVFM FOE DPNQS MFT JOGPSNBUJPOT QPVS -FT WFSTJPOT BDUVFMMFT EFT .BOVFMT EV FOGBOUT PVT 5 MFT QS¦BEPMFTDFOUT EPJWFOU UPVUFT MFT GPODUJPOT FU MFT ¦RVJQFNFOUT DPOEVDUFVS EV W¦IJDVMF FU UPVUFT MFT NJTFT TBTTFPJS TVS MF TJ§HF BSSJ§SF EJTQPOJCMFT TVS DF NPE§MF -FT GPODUJPOT FU ® KPVST TPOU EJTQPOJCMFT TVS MB TFDUJPO EFT . *OEJRVF[ 506+0634 BVY BOUT PDDVQ EV ¦RVJQFNFOUT EF WPUSF W¦IJDVMF QFVWFOU QSPQSJ¦UBJSFT EV TJUF XFC */'*/*5* BV W¦IJDVMF DPNNFOU VUJMJTFS FDUFNFOU DPSS WBSJFS TFMPO MF NPE§MF MF OJWFBV EF GJOJ IUUQTPXOFSTJOGJOJUJVTBDPNPXOFST MFT EJGG¦SFOUT EJTQPTJUJGT EF T¦DVSJU¦ UJPO MFT PQUJPOT T¦MFDUJPOO¦FT MB DPN E(VJEFTOBWJHBUJPONBOVBMTBO 4J WPVT NBOEF MB EBUF EF QSPEVDUJPO MB S¦HJPO PV BWF[ EFT RVFTUJPOT FSOBOU DPOD UPVUF JO . -JTF[ 506+0634 MFT JOGPSNBUJPOT EF T¦ MB EJTQPOJCJMJU¦ BS 1 ¦RVFOU DPOT WPVT GPSNBUJPO EBOT WPUSF .BOVFM EV VD DPOE DVSJU¦ JNQPSUBFT OU EPOO¦FT EBOT DF QPVWF[ WFS USPV EFT JOGPSNBUJPOT TVS MFT UFVS UF[ DPOUBD MF 4FSWJDF NNBUFVSTDPOTP .BOVFM EV FVS DPOEVDU GPODUJPOT PV MFT ¦RVJQFNFOUT RVJ OF TPOU */'*/*5* 3FQPSUF[WPVT ® MB QBHF FS DPOD QBT JODMVT PV JOTUBMM¦T TVS WPUSF W¦IJDVMF OBOU MF 130(3"& "/$& 4*45 %"4 " -" .0%*'*$"5*0/ %& 53&70 7¿)* PVT 5 MFT SFOTFJHOFNFOUT UPVUFT MFT PUFT D $-*&/5&-& */'*/*5* EF DF .BOVFM EV PO D $6-& IOJRVFT UFD FU MFT JMMVTUSBUJPOT EF DF NB EVDUFVS QPVS MFT JOGPSNBUJPOT EF U DPOUBD F PVU 5 NPEJGJDBUJPO EF DF W¦IJDVMF FTU OVFM TPOU CBT¦T TVS MFT EPOO¦FT MFT QMVT POTFJMM¦FE¦D -FT NPEJGJDBUJPOT QFVWFOU FOUFT S¦D FO WJHVFVS BV NPNFOU EF B T QV FO FGGFU BNPJOESJS MFT QFSGPSNBODFT MB PO CMJDBUJ */'*/*5* TF S¦TFS WF MF ESPJU EF T¦DVSJU¦ FU MB S¦TJTUBODF EV W¦IJDVMF NPEJGJFS MFT BUJPOT TQ¦DJGJD MFT QFS F WPJS N¥NF JOESF FOGSF MFT S¦ GPSNBODFT MB FQUJPO DPOD PV MFT GPVSOJT HMFNFOUBUJPOT HPVWFSOFNFOUBMFT %F TFVST EF PTBOUT DPNQ BOT T QS¦BWJT FU BOT T QMVT MFT EPNNBHFT PV QFSUFT EF QFS PCMJHBUJPO %F UFNQT FO UFNQT */'*/*5* GPSNBODF S¦TVMUBOU EF UFMMFT B NPEJGJD QFVU NFUUSF ® KPVS PV S¦WJTFS DF NBOVFM UJPOT OF TPOU QBT S DPVWFUFT QBS MB QPVS EPOOFS BVY QSPQSJ¦UBJSFT MFT JOGPS HBSBOUJF */'*/*5* NBUJPOT MFT QMVT QS¦DJTFT BDUVFMMFNFOU EJTQPOJCMFT FVJMMF[ 7 MJSF BUUFOUJWFNFOU FU DPOTFSWFS BWFD DF NBOVFM UPVUFT MFT NJTFT ® KPVS EF S¦WJTJPO RVJ WPVT POU ¦U¦ FO WPZ¦FT QBS */'*/*5* QPVS WPVT BTTVSFS RVF WPVT BWF[ §T BDD ® EFT JOGPSNBUJPOT QS¦

Download PDF
Click here to download a pdf file with an instruction manual for Infiniti Q50
year of production from: 2013

Do you prefer pdf format?
Find out how to download
Enter the code to download PDF file:
All pages in one PDF file!

How to get the code?
It's very simple! Just pay through a secure PayPal payment.
It will take no longer than a few minutes.
You will receive the code immediately after payment.
The code will be displayed on the screen and will be sent to you by e-mail address.

---
: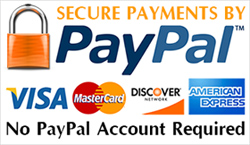 Infiniti Q50 manuel du proprietaire
pages 1 - 6
Infiniti Q50 manuel du proprietaire
page 3 / 458
this site is maintained by advertising - for view instructions, turn off ad blocking in your browser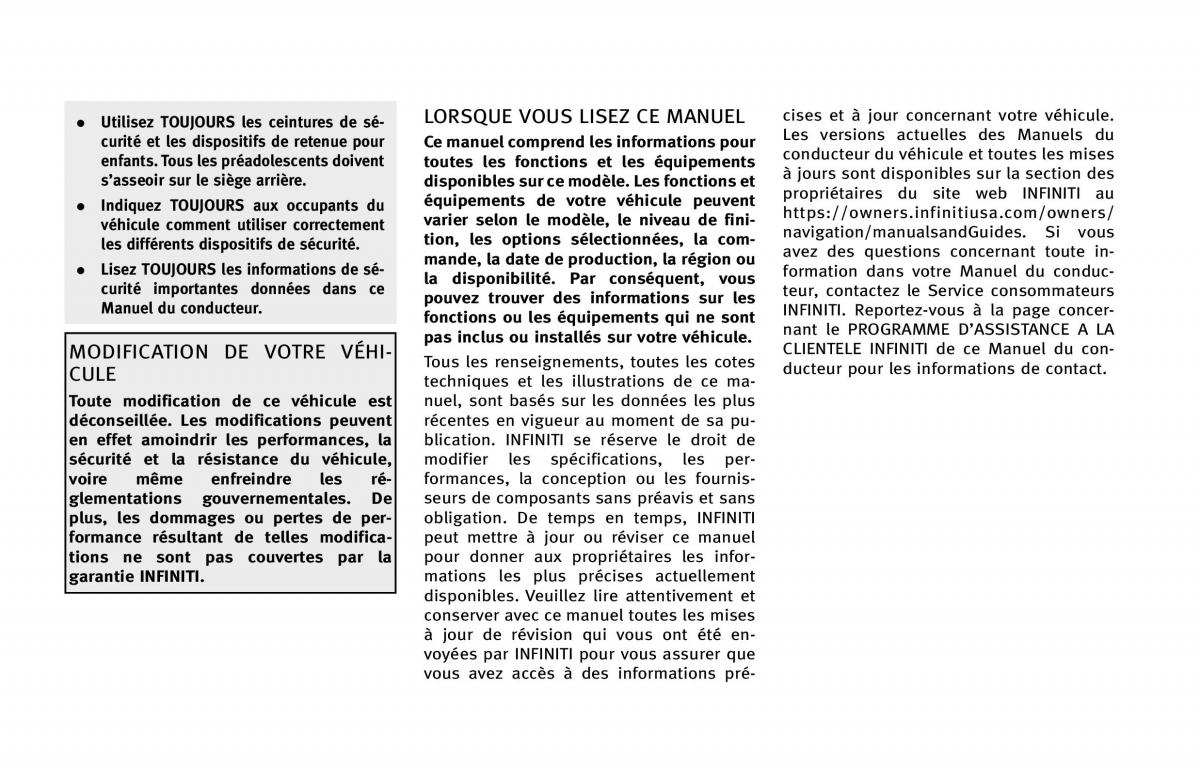 Download PDF
Other available language versions of this manual:
Infiniti Q50 owners manual EN

show the owner's manual



pdf - 2.09 MB