or
owners manual Smart Fortwo
owners manual Smart Fortwo - year of production: 2007, 2008, 2009, 2010, 2011, 2012, 2013 - Smart Fortwo II 2 owners manual EN
Document:
pdf
(41.9 MB) 226 pages
all ratings: 0
average rating: 5
text version of content this owner's manual page
from owners manual to the vehicle Smart Fortwo, year of production 2007 - 2013
:
Symbols Service and Literature ® Your authorized smart center has trained Trademarks : technicians and Genuine smart Parts to ® R Bluetooth is a registered trademark of service your vehicle properly. Bluetooth SIG Inc. Forexpertadviceandqualityservice,con- ® R ESP isaregisteredtrademarkof tact an authorized smart center. Daimler. For further information you can find us on ® R iPod isaregisteredtrademarkofApple the smart web-site www.smartusa.com (USA Inc., registered in the U.S.A. and other only) or www.thesmart.ca (Canada only). countries. GWARNING The following symbols are found in this Operator's Manual: Tohelpavoidpersonalinjury,beextremely careful when performing any service work *Optionalequipmentisidentifiedwith orrepairs.Improperorincompleteservice an asterisk. Since standard equipment or the use of incorrect or inappropriate varies between models, the descrip- parts or materials may damage the vehicle tions and illustrations in this Opera- or its equipment, which may in turn result tor's Manual may differ slightly from in personal injury. the actual equipment of your vehicle. Ifyouhaveanyquestionsaboutcarryingout GWARNING anytypeofservice,turntotheadviceofan Warningnoticesdrawyourattentiontohaz- authorized smart center. ards that may endanger your health or life, Wereserve the right to make changes in or the health or life of others. design and equipment. !Highlightshazardsthatmayresultin Therefore, information, illustrations and damagetoyourvehicle. descriptions in this Operator's Manual might differ from your vehicle. iHelpfulhintsorfurtherinformation Reprinting, translation and copying, even you may find useful. of excerpts, is not permitted without our X This symbol points to instruc- prior authorization in writing. tions for you to follow. X Anumberofthesesymbols appearing in succession indi- cates a multiple-step procedure. Ypage Thissymboltellsyouwhereyou can find additional information on a topic within this Operator's Manual. YY Thiscontinuationsymbolmarksa warning or procedure which is continued on the next page. DisњDisњText in displays, such as the con- playplaytrol system displays, are printed in the type shown here. As at 26.08.2014

Download PDF
Click here to download a pdf file with an instruction manual for Smart Fortwo
year of production from: 2007

Do you prefer pdf format?
Find out how to download
Enter the code to download PDF file:
All pages in one PDF file!

How to get the code?
It's very simple! Just pay through a secure PayPal payment.
It will take no longer than a few minutes.
You will receive the code immediately after payment.
The code will be displayed on the screen and will be sent to you by e-mail address.

---
: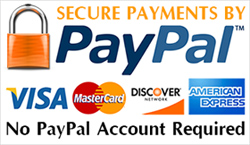 Smart Fortwo II 2 owners manual
pages 1 - 5
Smart Fortwo II 2 owners manual
page 2 / 226
this site is maintained by advertising - for view instructions, turn off ad blocking in your browser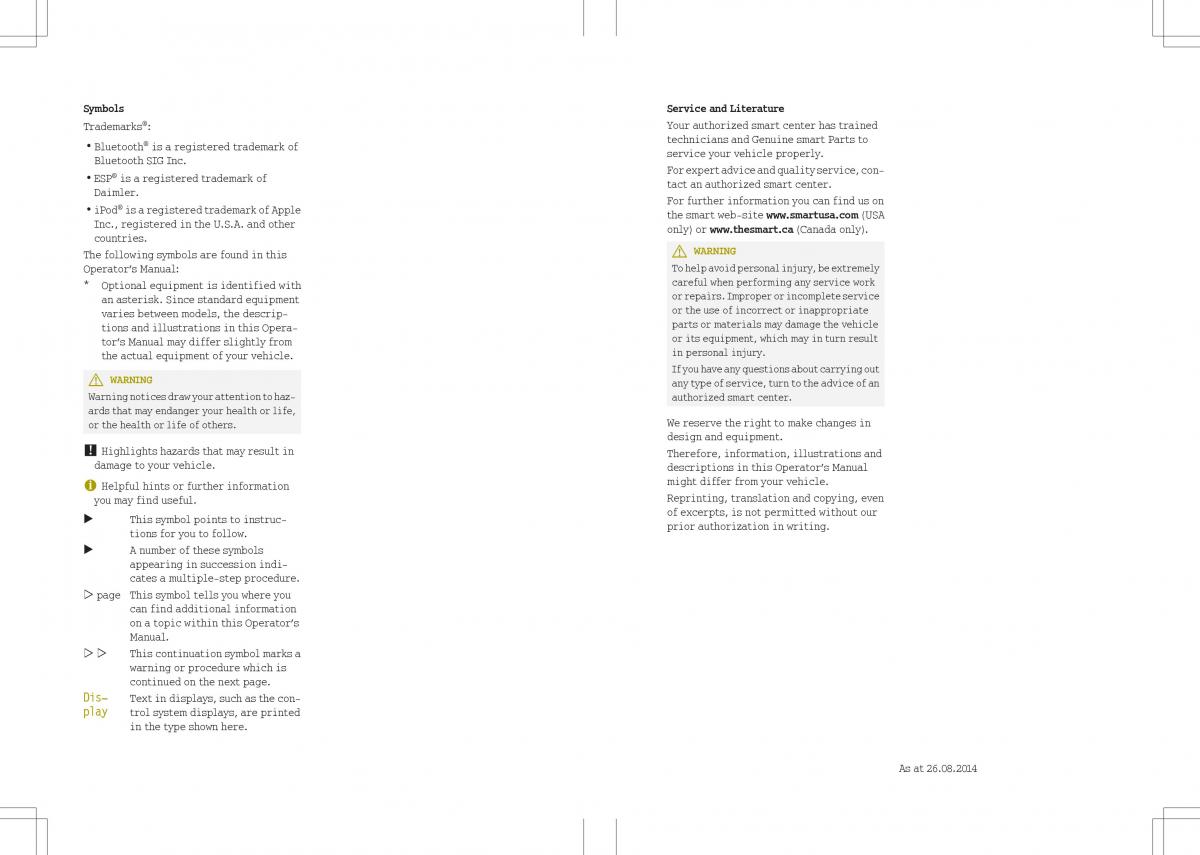 Download PDF
Other available language versions of this manual:
Smart Fortwo II 2 manuel du proprietaire FR

show the owner's manual



pdf - 42.08 MB