or
owners manual Jeep Compass
owners manual Jeep Compass - year of production: 2017 - Jeep Compass II 2 Kezelesi utmutato HU
Document:
pdf
(6.22 MB) 396 pages
all ratings: 0
average rating: 5
text version of content this owner's manual page
from owners manual to the vehicle Jeep Compass, year of production 2017
:
MEGJEGYZÉS: működnek. A riasztás bekapcsolásakor a2. Agépkocsilezárásához végezze el a kö- A távirányítók hivatalos márkakereskedők-gépkocsi riasztórendszere a következő hall-vetkező eljárások egyikét: nélmásoltathatók.Amásolássoránegyüresható és vizuális jelzéseket adja:• Nyomja meg a LOCK (ZÁRÁS) gom- távirányítót programoznak a gépkocsi elekt-• A kürt szaggatottan szólbot a belső központi ajtózár kapcsoló- ronikájához. Üresnekamégnemprogramo- ján, miközben a vezető és/vagy utas- zott távirányítót hívjuk.• A helyzetjelzők villognakoldali ajtó nyitva van. ASentryKeyindításgátlórendszerszervize-• A gépkocsi műszercsoporton lévő bizton-• Nyomja meg a zárás gombot a külső lése esetén vigye magával az összes távirá-sági fényei villognakpasszívajtókilincsen,miközben nyítót a márkakereskedésbe.Arendszerismételt élesítéseugyanabban a külső zónában egy ér- Akulcsügyféláltali programozása vényes távirányító is található. Az ez- Ha a riasztót valami beindítja és senki nemzel kapcsolatos további információkért A távirányítók hivatalos márkakereskedők-hatástalanítja, a riasztórendszer körülbelültekintse meg a www.mopar.eu/owner nél programoztathatók.90 másodperc múlva lekapcsolja a kürtöt,weboldalon elérhető Használati útmu- majd a riasztórendszer magától újraélese-tató "A gépkocsi megismerése" című RIASZTÓRENDSZER—HA dik. fejezetének "Ajtók" című szakaszát. RÉSZEA Arendszerélesítése • Nyomja meg a LOCK (ZÁRÁS) gom- FELSZERELTSÉGNEK A riasztórendszer bekapcsolásához kö-bot a külső passzív ajtókilincsen, mi- vesse az alábbi lépéseket:közben ugyanabban a külső zónában Ariasztórendszer a gépkocsi ajtóinak, mo- egy érvényes távirányító is található. torháztetőjének,csomagtérajtajánakés1. Állítsa a gépkocsi gyújtáskapcsolóját az• Nyomja meg a távirányító LOCK (ZÁ- Keyless Enter-N-Go – Gyújtás funkciójának"OFF" (KI) helyzetbe.RÁS)gombját. jogosulatlan használatát figyeli. Élesített ri-• A Keyless Entry (Kulcs nélküli nyitás)3. Habármelyajtónyitvavan,csukjaaztbe. asztórendszer esetén az ajtózárak és afunkcióval rendelkező gépkocsi ese- csomagtérajtó-kioldás belső kapcsolói nemtén ügyeljen arra, hogy a kulcs nélküli gyújtásrendszer kikapcsolt (OFF) álla- potban legyen. 19

Download PDF
Click here to download a pdf file with an instruction manual for Jeep Compass
year of production from: 2017

Do you prefer pdf format?
Find out how to download
Enter the code to download PDF file:
All pages in one PDF file!

How to get the code?
It's very simple! Just pay through a secure PayPal payment.
It will take no longer than a few minutes.
You will receive the code immediately after payment.
The code will be displayed on the screen and will be sent to you by e-mail address.

---
: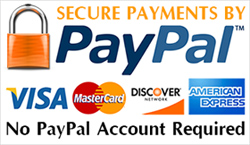 Jeep Compass II 2 Kezelesi utmutato
pages 18 - 24
Jeep Compass II 2 Kezelesi utmutato
page 21 / 396
this site is maintained by advertising - for view instructions, turn off ad blocking in your browser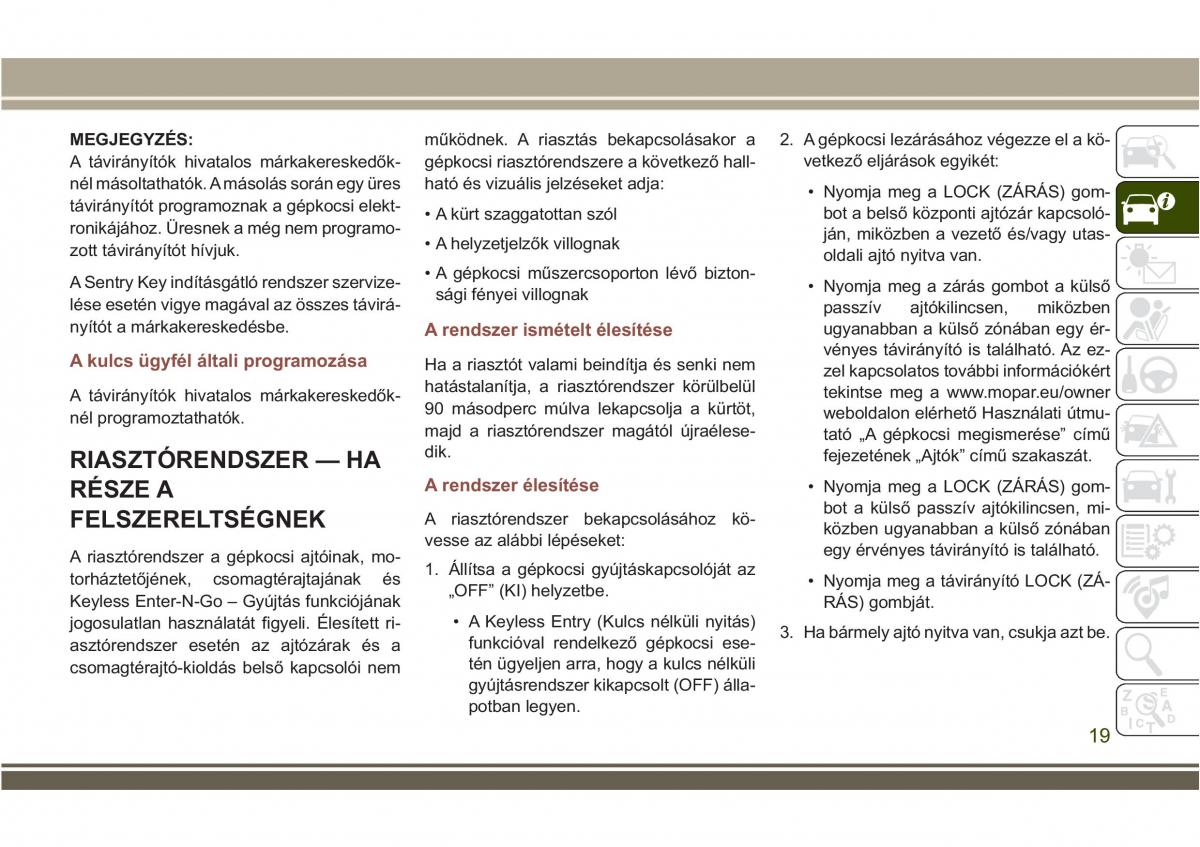 Download PDF
Other available language versions of this manual: