or
owners manual BMW X5 E53
owners manual BMW X5 E53 - year of production: 1999, 2000, 2001, 2002, 2003, 2004, 2005, 2006 - BMW E53 X5 instrukcja obslugi PL
Document:
pdf
(4.78 MB) 211 pages
all ratings: 0
average rating: 5
text version of content this owner's manual page
from owners manual to the vehicle BMW X5 E53, year of production 1999 - 2006
:
=ERLNUQLSá\QX =HPQLDULNDS\áW&'SDWU] GRVSU\VNLZDF]\,QVWUXNFMDREVáXJLUDGLD 3RMHPQRü PRQLWRUDSRNáDGRZHJR =ERLNUQLVSU\VNLZDF]\=X\FLH UNWRHOHIUyZ SDWU]UHGQHL]X\FLH =GROQRüSRNRQ\ZDQLD=X\FLHEHQ]\Q\SDWU]=X\FLH Z ]QLHVLHSDWU]1DGURG]HRSDZOLD ]MMHáDNRFL=X\FLHNORFNyZKDPXFORZ\FK =HJDU /DPSNDNRQWURQOD =HJUFD\ IURZ \=X\FLHSDWU] SWU]DUyZ QHLLQVWUXNFMDUHGQLH]X\FLHSDOLZD PRQLWRUDSRNáDGRZHJR=X\WHDNXPXODWRU\SDWU] =LPRZ\ROHMQDSGRZ\8W\OL]DFMD =MD]G =PLDQD GDW\ =PLDQDELHJyZ 6NU]\QLDELHJyZ =PLDQDELHJXSDWU] $XWRPDW\F]QDVNU]\QLD ELHJyZ]6WHSWURFQL =PLDQDNRáD .RáRGRMD]GRZH =PLDQDRSRQ\ =PLDQDNRáD =PLDQ\±WHFKQLF]QHSDWU]'OD ZáDVQHJREH]SLHF]HVWZD =PLDQ\WHFKQLF]QH =PLDQ\WHFKQFL]QHSDWU]'DO ZáDVQHJREH]SLHF]HVWZD

Download PDF
Click here to download a pdf file with an instruction manual for BMW X5 E53
year of production from: 1999

Do you prefer pdf format?
Find out how to download
Enter the code to download PDF file:
All pages in one PDF file!

How to get the code?
It's very simple! Just pay through a secure PayPal payment.
It will take no longer than a few minutes.
You will receive the code immediately after payment.
The code will be displayed on the screen and will be sent to you by e-mail address.

---
: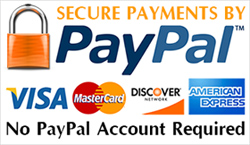 BMW E53 X5 instrukcja obslugi
pages 203 - 209
BMW E53 X5 instrukcja obslugi
page 206 / 211
this site is maintained by advertising - for view instructions, turn off ad blocking in your browser

Download PDF
Other available language versions of this manual:
BMW X5 E53 owners manual EN

show the owner's manual



pdf - 2.69 MB